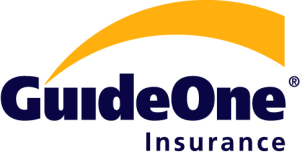 Terry Johnson Insurance Agency offers church insurance through GuideOne, one of America's leading church insurers. GuideOne developed the nation's first multi-peril package policy for churches in 1962, and today protects nearly 43,000 church policyholders across the USA.
To safeguard ministries on many levels, GuideOne offers churches exceptional insurance coverage. The GuideOne Center for Risk Management® and SafeChurch® offer the industry's leading safety and security resources, and GuideOne also offers a full line of employee benefits.
GuideOne Church Insurance has received the endorsement of several prominent denominations and associations, such as Baptist Bible Fellowship International, Bible Methodist Connection of Churches, Friends Insurance Group, and PCA Retirement & Benefits, Inc. (benefits agency of the Presbyterian Church in America).