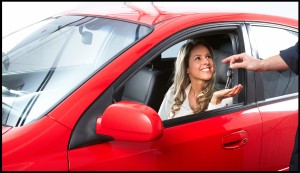 Fact or Fiction  – A Red Car Costs More to Insure.
Good news! Color does not matter.
Those of you who have always wanted a red car but were afraid the insurance would cost more, have no fear.  Color does not raise your rates at all.
Our trusted insurance carriers rate automobiles based on many factors such as the following:
-Make and model of the car
-The engine size
-The age of the car
-The safety rating
-Probability of Theft
We can offer you many discounts as well for things such as daytime running lights, theft deterrents, etc..
So now you can feel at ease.  Don't wait any longer.  Go get that shiny red car you've been dreaming about!
– Terry Johnson